This is weird: Some glyphs in a typeface I already delivered to a client are having some weird curves.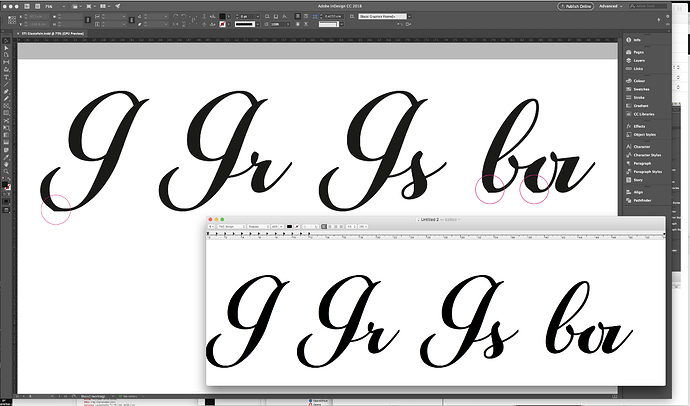 This problem only occurs in Adobe CC (Indesign, Illustrator, Photoshop — MacOs High Sierra, Version 10.13.6, Adobe CC 2018) if the font is installed by a fontmanaging-app. If the font is in the fonts-folder of the certain app, it's working fine.
Any hints? Thx, m
Edit: The screenshot shows G, the G_r.liga and G_s.liga, which are made with components. Also weird is that the ligas work fine, the uppercase-G not.