Dear Glyphs forum
quickly translated from German into English
we are working in a Glyphs file with 16 Masters.
8 Masters got "Inktraps" and 8 Masters don't. This way, each Style exists in two variations.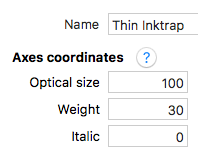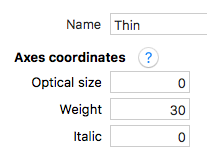 Between all Mastes we have 2 Instances defined. In total we're generation 40 Styles.
Now we noticed that the optical result of the interpolation doesn't "sit" between the Masters. Two examples:


We tried to split the file into two, with 8 Masters each, which solved the problem. However, we need them to be all in one file (in order to produce a Variable font which allows to transform from non-inktrap to Inktrap).
Is there a workaround or a way to "refresh" respectively restart the setup so it works again correctly?
Thanks for your help!
Johannes