I tried to run an old script that I used to automate the writing of custom parameters for my Quinoa typeface. It's supposed to replace glyphs with their .ss02 version wherever possible. I'm pretty sure this is an extensively modified version of a script Rainer originally wrote for Traction, since I personally can't python my way out of a paper bag.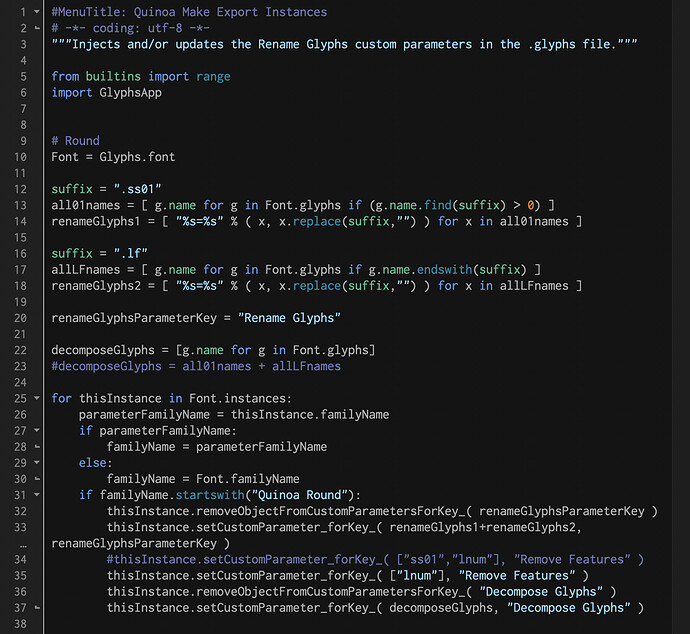 When I run it now, I get the following error message:

This script definitely used to work*, but now apparently this method for setting custom parameters in an instance no longer exists. What's the new way of doing this?
*) I did run futurize over it. I wonder whether that screwed it up. It won't run with Glyphs 2 anymore, either.