Working on my first effort in Glyphs, a set of DingBats.
I'm starting with drawing my shapes in Illustrator. I have found that setting the grid spacing to zero helps maintain the integrity of the original Illustrator shapes. Would this be considered best practice?
Also, when I resize elements very small some nodes turn red. Is this a warning indicator? I uploaded an example jpeg.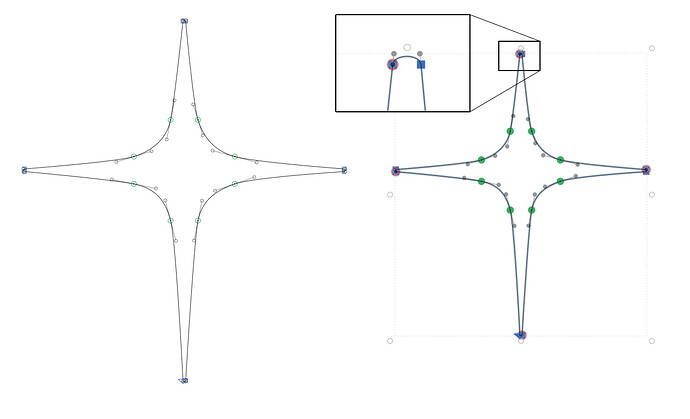 Thanks, Bob