Hi All,
The typeface I'm working on has some issues when displaying in smaller sizes on screen. This issue only appears in two out of three weights interpolated in between the two masters. Here are the screenshots. I apologize that they are small, but that's when the issue is starting to show up. You can see that the "D"s jump up over the baseline for the second weight and the fourth weight from the left. There are quite a few glyphs that have this issue, but again only on some random weights. I'm not sure if this is a hinting issue.





And here are the screenshots of the hinting for the D on both masters.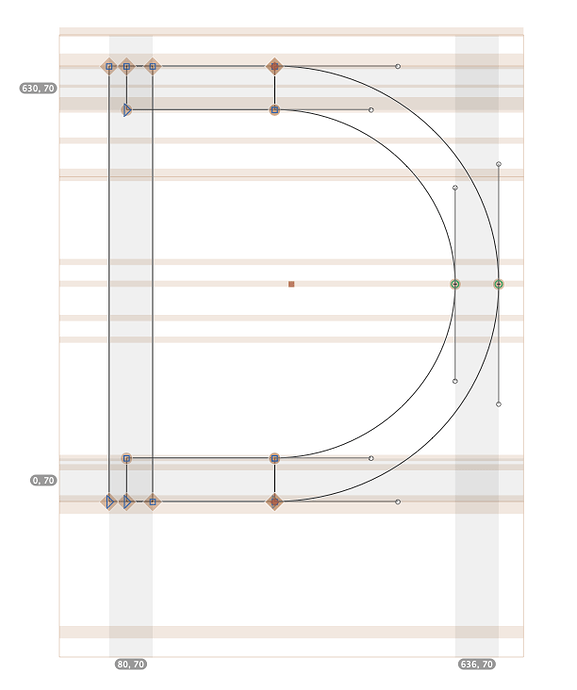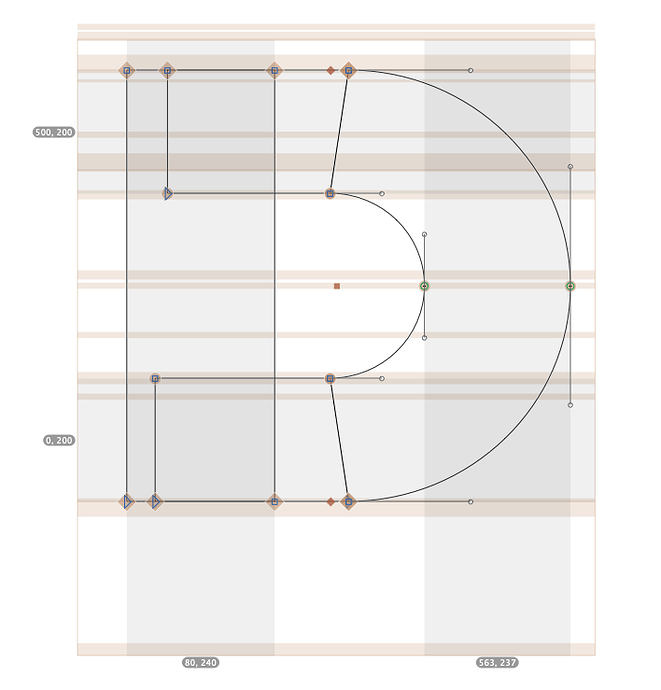 The alignment zone covers the baseline on both masters, although they were set slightly different (Regular master at -20/30, and Bold master at -25/30).
Please let me know if you guys have any suggestions or need more info. Thank you in advance for your help.
Cheers,
TK