Greetings,
I first downloaded the app in December 2015.
Now I really need the application, I'm interested in buying a license, but I need to test the Glyphs version 2.
Today I downloaded the free trail and this message comes up: This copy of Glyphs is not registered. The test version will work for 30 days until 29 January 2016. (screen attached)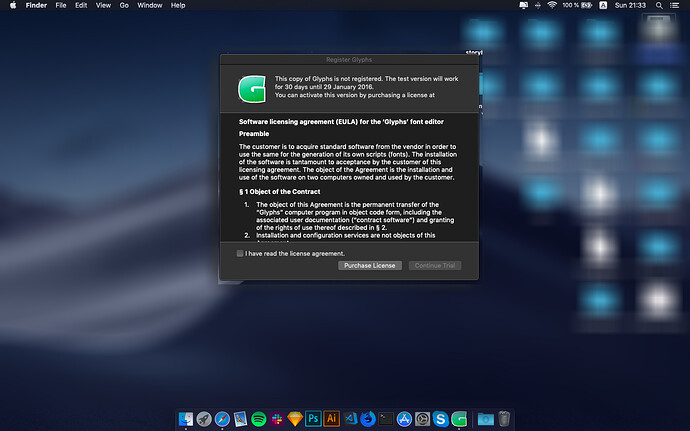 I mention that I have the same Mac, but I uninstalled the application correctly.
Is there a chance I can test the latest version?
Cheers!