Hey, All. Looking for some insight and advice on my usage of "ss01" for my alternate characters.Here is my glyph window as it exists currently: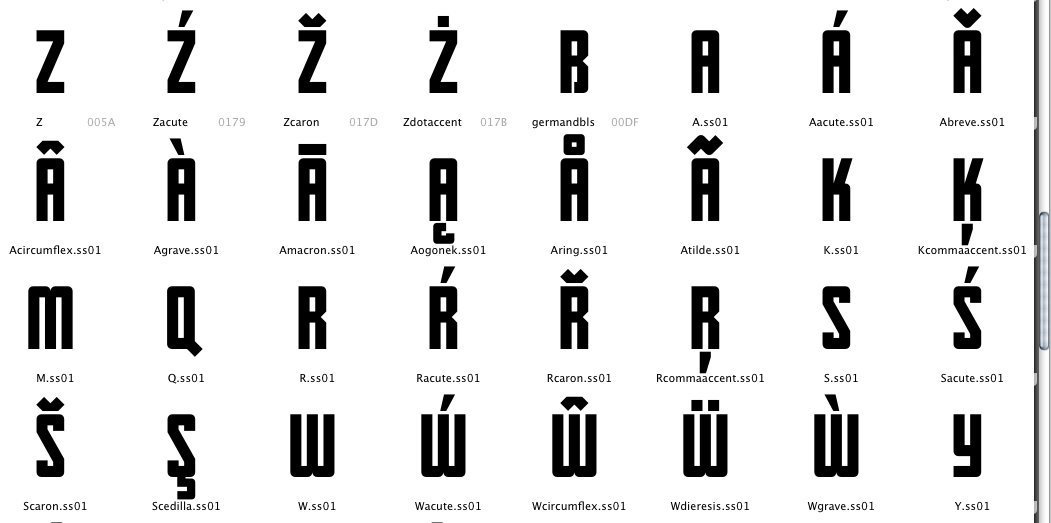 First off, please let me know if I am using the "ss01" feature correctly for naming these alternate characters. I have generated this feature in the 'Font Info' window and output the font successfully.
To double check my work, I have a colleague who is then importing the .otf file into his copy of FontLab. Here is the screen that he sees:
As you can see, there is no unicode for my alt characters (third row from the bottom) when imported. Is this alright? Or am I missing something here?
Any advice you have would be greatly appreciated.
Thanks!
-Dan