First of all, thank you very much for the article! Switching Shapes published on May 25th, 2021…
For the Alternate glyphs it suggest the exact opposite method for Rename Glyphs parameter mentioned on Alternating glyph shapes with multiple axes article (i.e., dollar=dollar.bold instead of dollar.bold=dollar). Two different approaches for the similar purposes, if I got it right… We were not supposed to use Remove Glyphs parameter there and we should use now, etc. This is true for G3, right?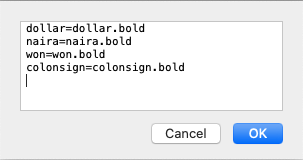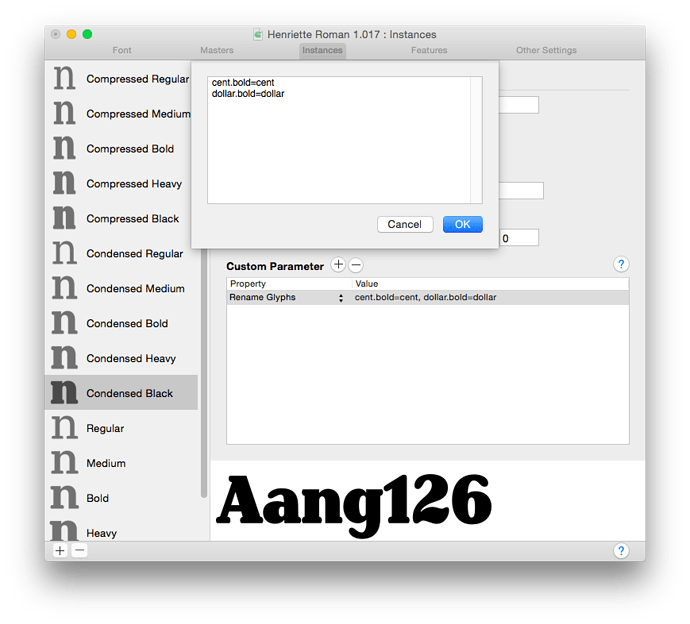 And If that's the case, maybe you may like to put cross references to the articles for clarification for the confused ones like me.
I also got confused on the first paragraph under "What to choose when: alternate glyphs or layers?" piece. Alternate layers aproach preferred there, but… does "having to go into the alternate layers of each glyph…" inconvenience belongs to the Alternate layers itself already?
Well, maybe I should read the articles again and learn the things properly