Hi there,
Recently I have a problem in the Edit Background mode.
When I switch to Edit Background (Command B) the foreground seems still 'active' but on the background. More precisely: I can still click on the nodes of the foreground letter and modify it from the background, and the background is empty. Also it doesn't let me to copy components to the background.
Hereby I attach a printscreen of the problem. You can clearly see that the nodes of the foreground image are somehow visible and you can move them. (The image is in Edit Background mode)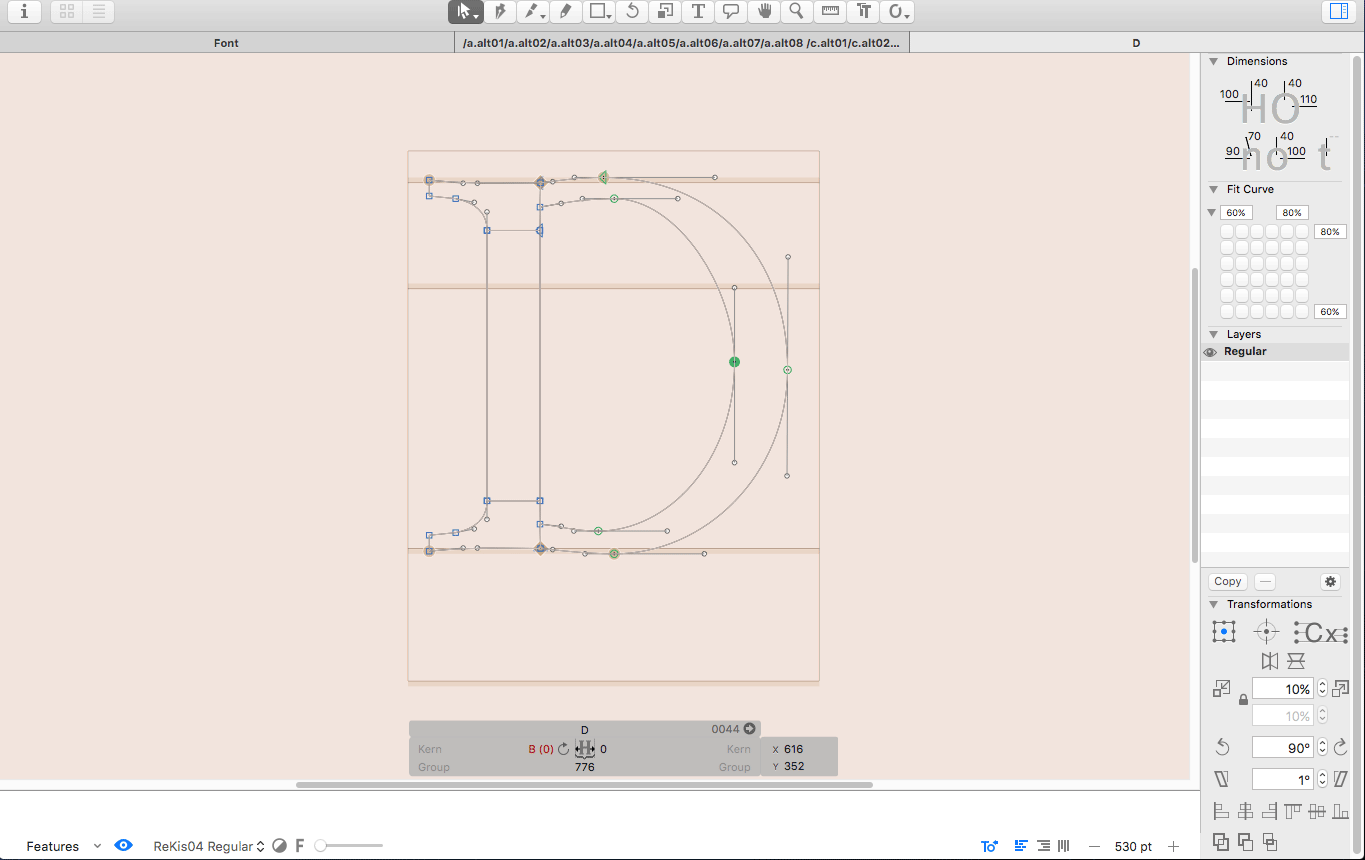 I'd be very grateful for any advice on how to get rid of this problem.
Thanks!
PS: I'm using Glyph Version 2.4.1 on a Macbook (El Capitan Vesion 10.11.6)
PS2: When I export a UFO format and open it in Glyphs, this problem is gone. But in Glyph format it's still there.