Hi guys,
I'm planning to start working on my Kryptonite font. I get so many requests from people that want to use this: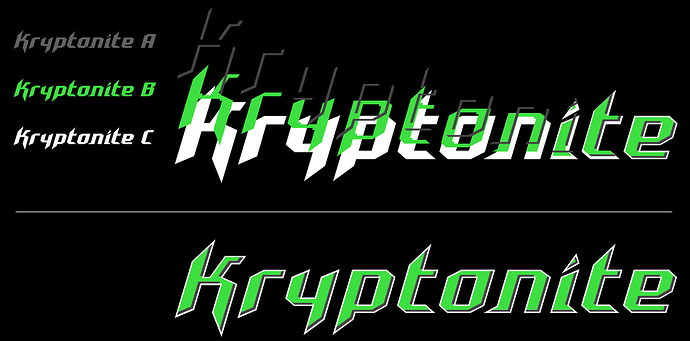 It has a very limited characterset, though, and that keeps people from really using it.
It's a quite old font that now consists of three separate fonts. This is very unpractical because I need to keep pixel consistency.
What would be the best workflow to create this layered Kryptonite font family? Hopefully you've got some good tips for me.
Thanks in advance.
René