Hi there!
I am trying to export a font with two axes in Glyphs 3.0.3 (3078) that has some letters with bracket layers.
The static font works perfectly but the variable is not displaying the letters correctly.
I have tried to export the file with Glyphs 2 and works just fine, so it seems that I might be missing something in Glyphs 3.
You can see the setting I use and the results I am getting in the picture below: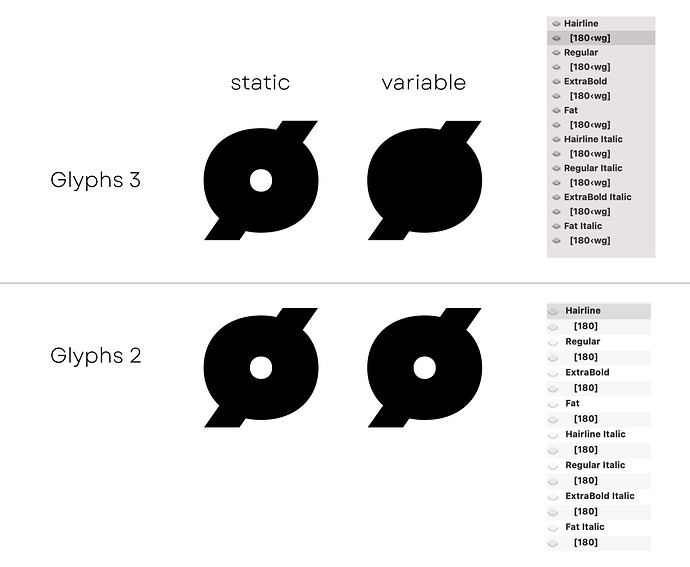 Is there something else I need to do in order to make it work properly?