Not sure I need so many error messages when exporting fonts, especially since it is actually generating and saving them.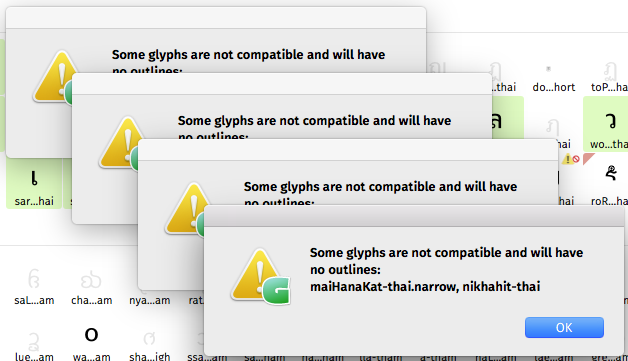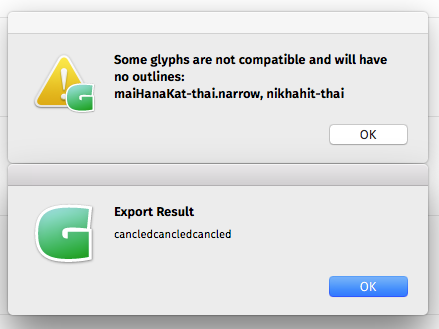 Can you send me that font?
Uh, I've fixed it now. I had one glyph with different anchors in each master, and one glyph with missing outlines in one master.
Ha. The error messages could be a little subtler anyway.
Heheh, yes. I think it was popping up an error for each instance in the first attempt, and I don't know where cancledcancledcancled came from, I couldn't get that to appear again.
Can you send me the "broken" file. I can't reproduce the multiple error dialogs.
Sorry no, I mean I've fixed the problem and don't have the broken version any more.
@Bendy Did you run Glyphs on Windows XP?