I'm trying to recompile Noto Sans Chakma from the TTF binary (the .glyphs source was compiled with FontDame in a build process that I can't replicate).
When I open the TTF in Glyphs, the feature code throws up some errors and the font won't compile.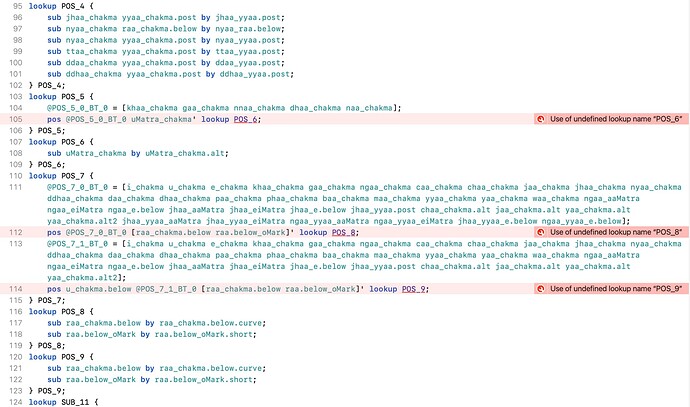 Is it correct that a chained contextual lookup can't reference rules that are defined later? Or is it some other problem? I imagine there's a reason the lookups are defined in that order.