I get a hard freeze of G2 when trying to export to OTF or TTF. The exporting dialog appears and then I get a beach ball and have to hard-quit Glyphs.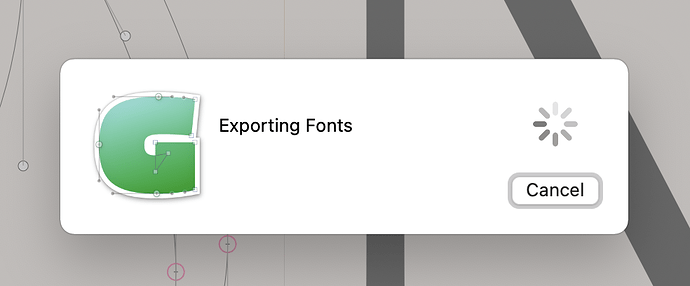 I was designing this typeface in G3, but went back to G2 because nothing I export from G3 is usable on Windows.
After moving back to G2, it seemed to be OK and exported once, and then never again. I made sure to set the file format as Glyphs 2, as well.
I'm on an M1 MacBook Air on macOS 11.3.1.