I'm on a fresh install of Mac OS 10.14.6 with Glyphs 2.6.2 (1264). This is running Python 2.7.16 through pyenv (but had the same problem with the system Python before).
When I try to install the modules through the Addons menu, it downloads and installs it (the folders are visible in the Scripts folder) but a message comes up saying the library couldn't load.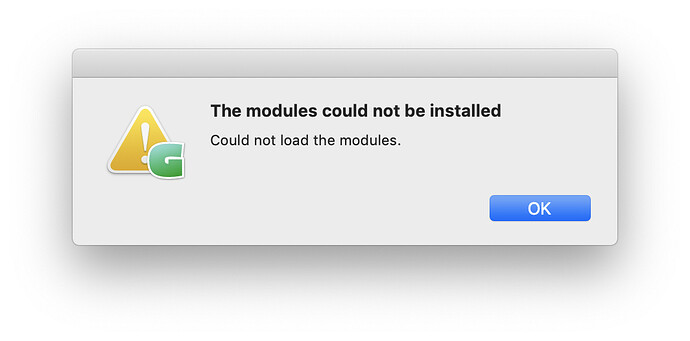 If I try to import vanilla/print vanilla as recommended in other threads, I get ImportError: cannot import name NSLayoutAttributeLastBaseline. Same thing if I delete all 3 folders, download and install vanilla manually and restart Glyphs.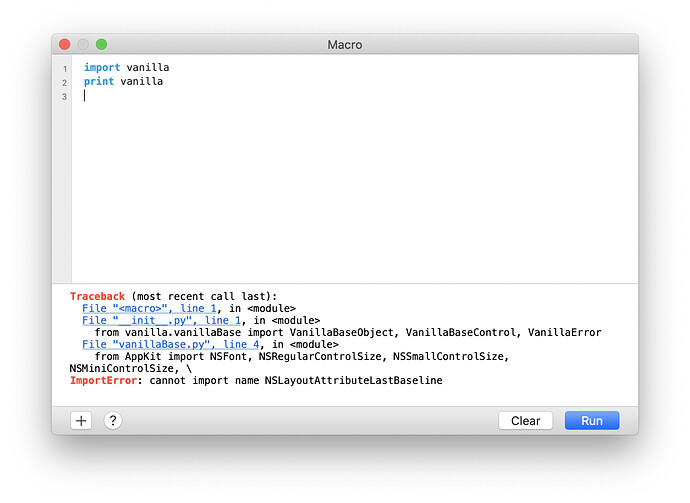 I'm not sure what's going wrong here.