Hi everyone!
I was working in a project where in Glyphs2, I decided to open that file in Glyphs3 —just for take a look— And now, I can't to save it from Gyphs3 to Glyphs2.
I found couple of Topics before in the Forum, but, I still considering those parameters, —means, go to Font Info> Other> Switch from Version 3 to Version2—, but it still doesn't work. And then, just appear this.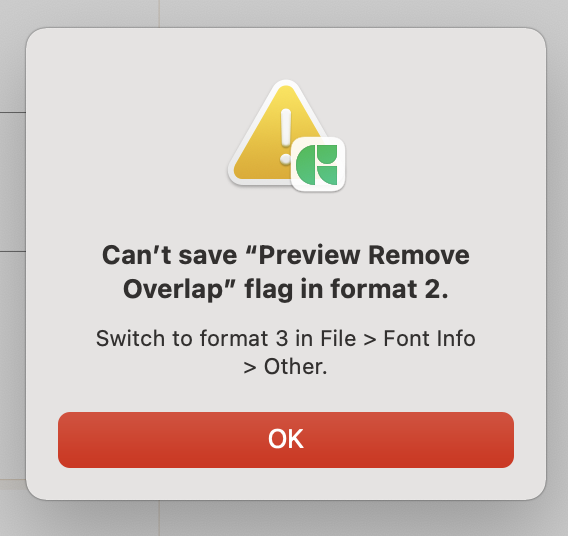 I haven't set any Custom Parameter yet, so, didn't get it.
PLEASE, any piece of advice?