I am currently testing the opentype code in my font. An issue I have recently encountered is that the text for c16's options have been partially replaced by those of cv20 in certain applications when using the exported font.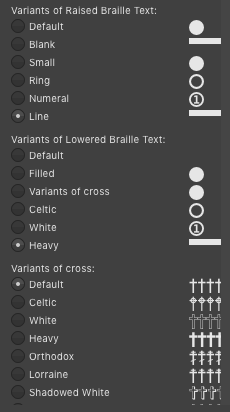 cv16 is used to modify the look of the invisible braille dots, while cv20 has been set up as a opentype test using a few of the dingbats that has been drawn.
For some reason the text of the options in cv16 that should say Small, Ring, Numeral and Line has been replaced by the corresponding first four text strings from cv20.
No issues can be seen in the feature code.
The file can be sent if neccesary.