Hello guys,
I am working on an OpenType SVG color font and am facing a few issues.
It should have both gradient and texture grain (therefore I thought SVG fonts are the most efficient solution).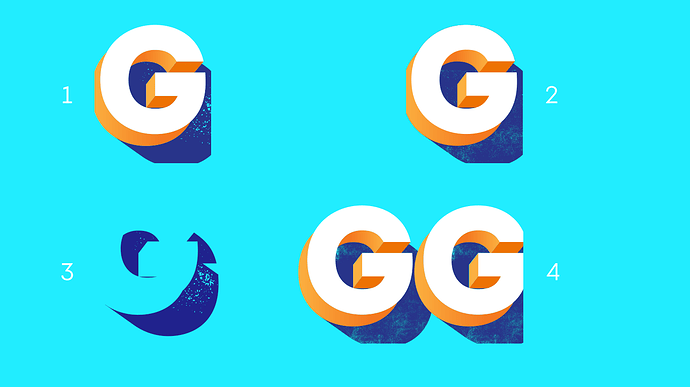 Bounding box cutting — when opening the file in Photoshop the bounding box is getting cut (the shadows and sides should stir out of the letterbox). I consider mostly the bounding box cutting sideways, not from the top and bottom since I haven't yet calculated the vertical metrics and hopefully it would render better there.
The cutting happens both with the vector SVG (#1) and the raster SVGs (#2 and #4). The #3 is an OTF for comparison. The raster SVGs have more denser texture from the vector one.
Web support — Although, it is being discussed in the tutorial that OpenType-SVG fonts are supported only in Firefox and MS Edge. Is there any workaround?

As you can see from the screenshots Firefox only supports the vector SVG and not the raster SVG. (Here the bounding box Is fine, by the way).
Safari makes the vector SVG one single black color. And unfortunately, the Chrome does not support any of them.
Adobe CC support — Aftereffects, for instance, does not support any color font. Not even the system Trajan Color. Could you propose some workaround?
Thank you for your attention!
N.