Hi there!
I would love to have all the components aligned but set the spacing manually. Is there a way to doing this? In cyrillic is pretty often to get problems like this:
This way I'm happy with the spacing, but components got unsynced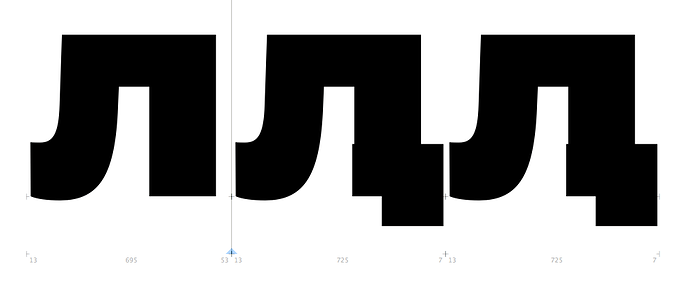 When I activate automatic alignment the components are good buth the width of the glyphs is automatically set as л, which is really a problem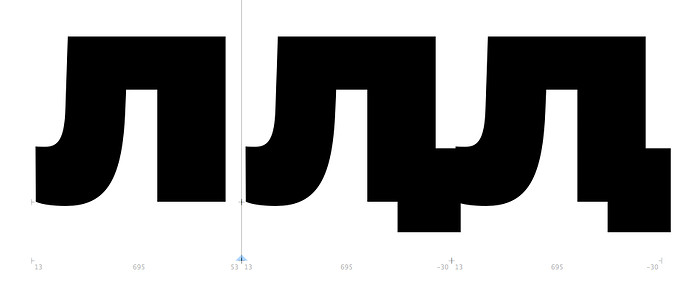 My workflow is really stupid for the moment:
Activate alignment (for align all the components)
Deactivate alignment
Set spacing again (or HT Letterspacer)
is there a smart way to do that?
Thanks!
j.