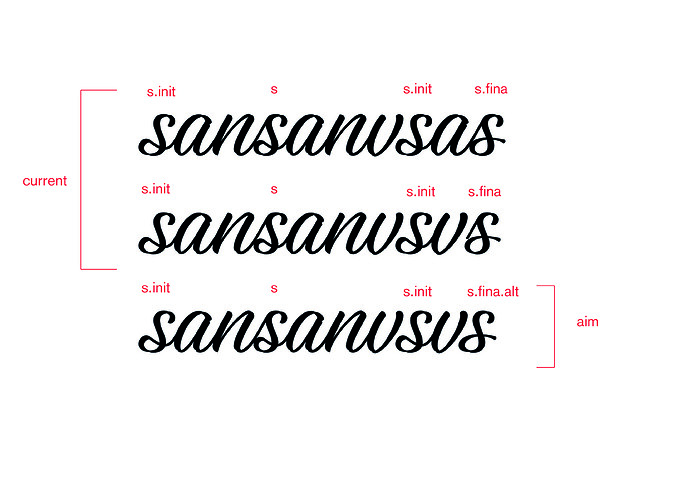 Hi there,
the script face im currently creating has 4 lowercase s'. in my design the 'v' and 'w' are the only ones that do not connect smoothly, to try to get round this i have written - sub [v w] s' by s.init; - this uses my s.init when next to the v to resolve the ugly entry stroke on the s.
my issue is that when a v is followed by an s and its the end of the word i need it to use my s.fina.alt, I'm unsure how to write this into the code.
im very new to opentype coding so apologies if this is obvious.
many thanks,