I'm having trouble understanding the orientation of corner components. I want to roughly follow the red line in picture 1, but the bottom/top of the drawn component is attached to my letter exactly the other way around than I would expect.
How do I draw the component in picture 2, and what is needed in addition to the 'origin' anchor to get it to work?
The character g, with a red line where I want the component: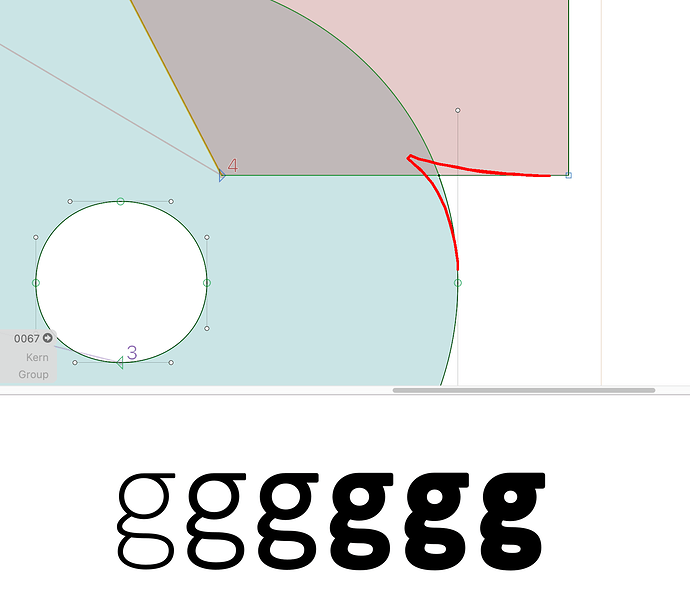 The component I made with one anchor 'origin', but top and bottom are reversed when I place it in the character.