Hi,
I've created two simple masters with special symbols that should interpolate on a weight axis.
When using View>Show Master Compatibility the two masters will show me the glyphs with problems.
How can I correct the "lines" from one node of master 1 to the correct node in master 2? (I've tried to use "correct path direction" and set the correct first node on both masters first)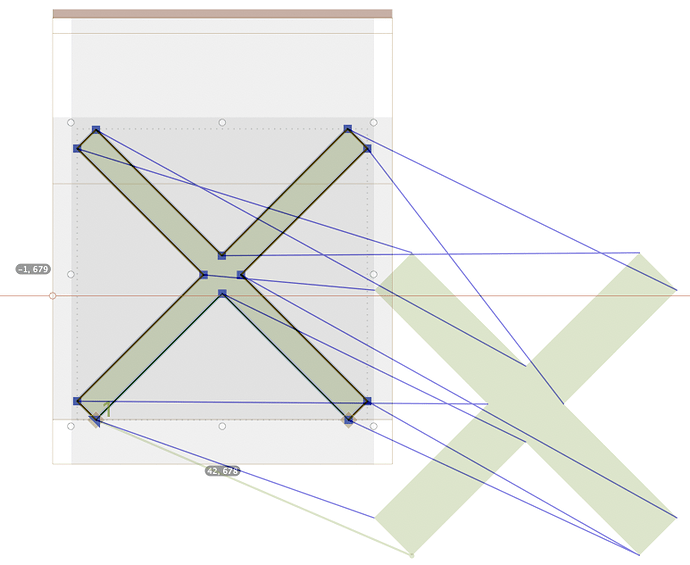 BTW it seems that there is an error when rotating. I've first drawn the above example with vertical and horizontal stems. Stems were 120 units thick and of equal length. After rotating 45 degrees the lower points were not exactly placed on the same y-coordinate. The left one was on y=0, whereas the right was on y=1.
Ulrich