I created a script font and very, very carefully made sure that each letter connects perfectly with the next. But, when i zoom out some of the letters do not look like they are joined properly. This happens in Illustrator, which I know has some strange display things. But it is also happening on the site where i am selling the font…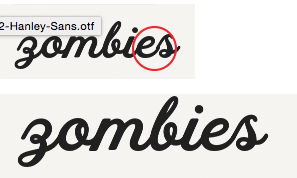 Here is the link to the site:

@mekkablue this is the script font you looked at for me. I took all of your suggestions and did delete all the kerning and created the joins primarily with spacing. The "es" pair however, is sightly kerned.
Appreciate any help.
thanks