Hi everyone,
Would you please solve my problem with divides in letter (Arabic: LAM)?
See the problem figure below: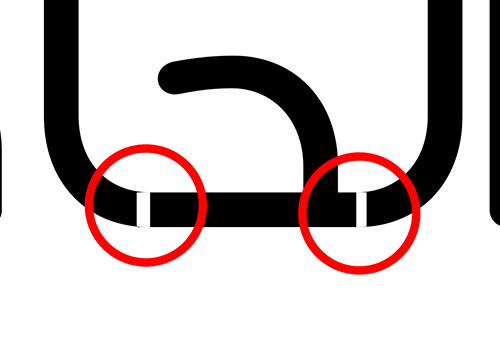 Cheers
Yea by the way, if I reduce the size of font it'll be okey. but when I enlarge it it becomes like this.
Is this in an Adobe app? Then check the Remove Overlap option when you export.
Well…I already removed overlap option… but I'll try the option number 1 which is "correcting the path directory "