Hi there,
Really enjoying Glyphs so far but just trying to understand drawing with geometric shapes.
Have read through the guides and understand remove overlap is a way to unionise shapes but what about other operations?
E.g if I want to draw a glyph without using the pen tool like (with red being a subtracted rectangle)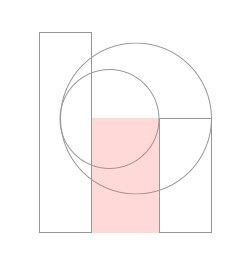 I understand that path direction is used for the circle part but is subtraction etc possible? Or is it necessary to draw in AI first?