I have a potential client wanting to create a font from an existing font.
What they want could be achieved by putting a stroke on the existing font in Indesign/Illustrator, but for consistency they want it as a font.
Below is basically what they want (not the actual font):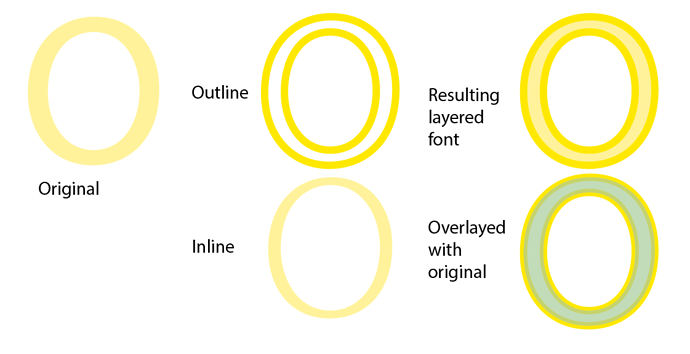 The EULA of the original font says it can't be edited, but if the paths are edited like this and I redo the metrics does this become a new font(s)?