Whenever I try to use @Mark's lovely Show Distance and Angle plugin, Glyphs 3 won't load it and gives me this at launch: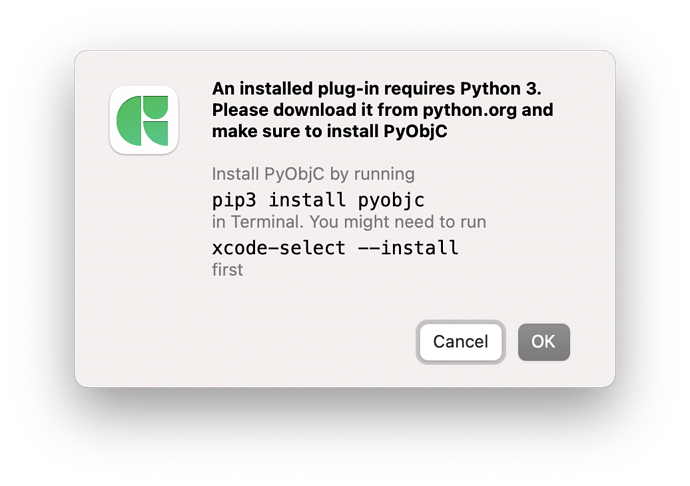 I've done what the dialog asks, running pip3 install pyobjc sucessfully, several times from the Terminal. I've already got Xcode installed as well. I have both the Glyphs Python 3.8.2 and the Python.org 3.9.5 installed and it doesn't matter which one I select in Glyphs, I get the same error at launch.
I would just ignore it, but the plugin isn't loading. I've tried uninstalling, quitting, reinstalling, quitting, and relaunching, but no dice. I've tried installing straight from GitHub, but no dice.
I'm on Glyphs 3.0.2 (3058), not the cutting-edge version.
Any tips? Thanks.