Hey there. If any body has any tips on achieving this, it would really helpful!
I'm trying to produce a rounded corner instance from a square-cornered master. I'm currently using a Custom Paramter filter on export to round outside corners with RoundCorner;15;1 and inside corners with a negative RoundCorner;-30;1. The problem is that I would like to exclude specific nodes from being rounded. For example, rather than both inside corners being rounded, I'd like to exclude the inside left node as shown here: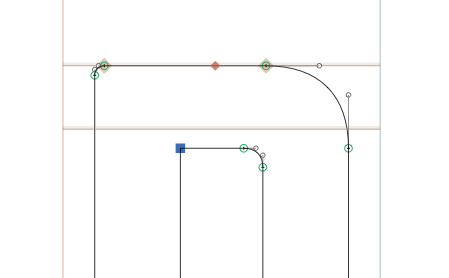 Is it possible to produce that result with filters? Let me know if I can clarify anything. Thanks for the help.