I'm going to start to publicly write down feature requests here for documentation purposes. Sometimes I write Georg emails privately but I think it's better to have these conversations in the open. This is my first one, but more will follow.
On topic:
People who work on fonts a lot know by heart the order in which OpenType features are defined: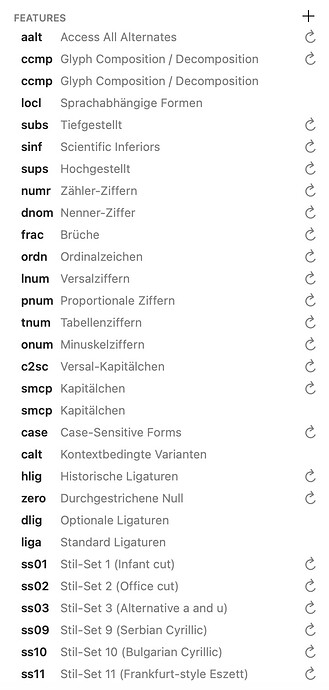 Then please use that same order in the menu in the edit view, where they are currently sorted alphabetically.
There is absolutely no good reason for the alphabetic order. They are not defined alphabetically in the font, and they are not applied alphabetically by the shaping engine, so please display them in the same order as I've defined them so that I can find them easily.
Having to apply an alphabetic logic when searching for features in the menu is cumbersome and breaks the concentration and work flow.