Hi,
I don't get it to work that my fontstyle get the right name in the overview.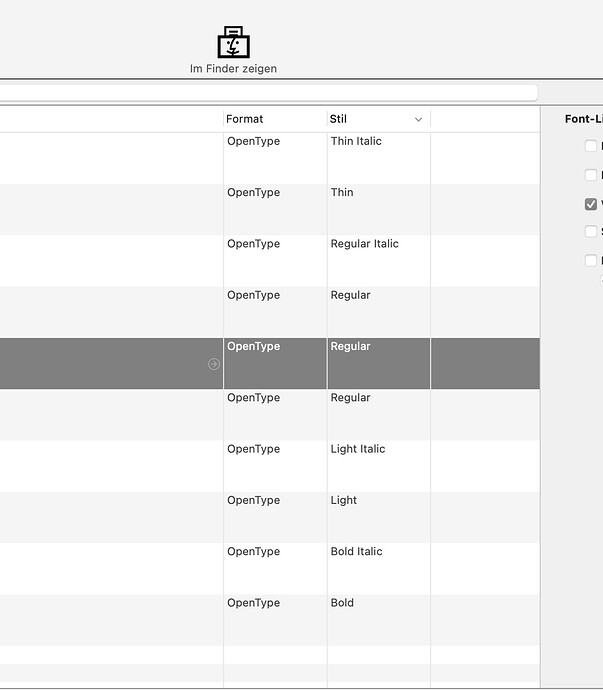 You can see three Regular entries. But I need Semibold and Semilight.
I have filled up every form I found in the infowindow what I can found for Fontnames.
So can anyone give me a hint?