Hi Glyphs forum,
Looking for some guidance around what is likely a very basic setting around parameters: I have redrawn an existing font with an exaggerated overall height and a compressed width.
I'm unsure of how to adjust the baseline, cap height and x height guides so that the entire font sits at the baseline on export. Right now every character extends beneath the baseline guide, and doesn't quite reach the top of the frame. See attached screenshot.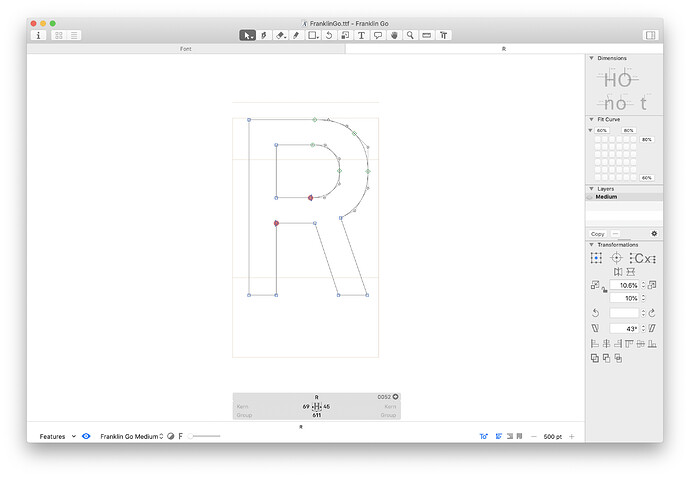 Any guidance appreciated. Thanks in advance!
J.S.