I noticed that characters added in Unicode 13 and later don't get categorized properly, and show up under Other.
I understand that I can add these characters to the data file myself, but I think the default data should be updated with some reasonable frequency. My suggestion is that the list of encoded characters, and the associated script values, should be updated with each Unicode release, or once a year.
As an example of the issue, all of the glyphs below should appear under category Letter, Han.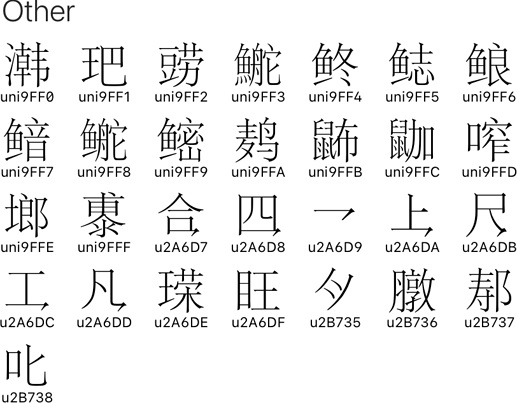 The entirely of the CJK Unified Ideographs Extension G block is likewise affected.