I'm running Glyphs 2.6.6 on macOS Catalina 10.15.7
It suddently stopped working, it crashes when I try to open it. Last thing I did was installing the plugin Space Bar. I tried to restart Glyphs but I got this report.
I tried to download Glyphs 2 again but it does the same.
How could I try to fix that?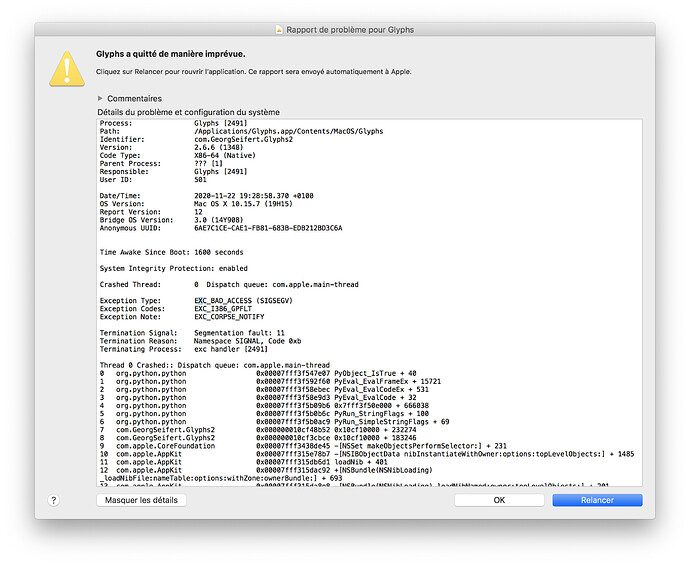 I can copy paste the whole report if needed.