Hi @GeorgSeifert,
I just downloaded the latest cutting edge version and when I open a UFO in it, a lot of points get distorted — on or off-curve — very strange!
It happens with every UFO I've opened, so take the UFOs from the IBM Plex project, for example: GitHub - IBM/plex: The package of IBM's typeface, IBM Plex.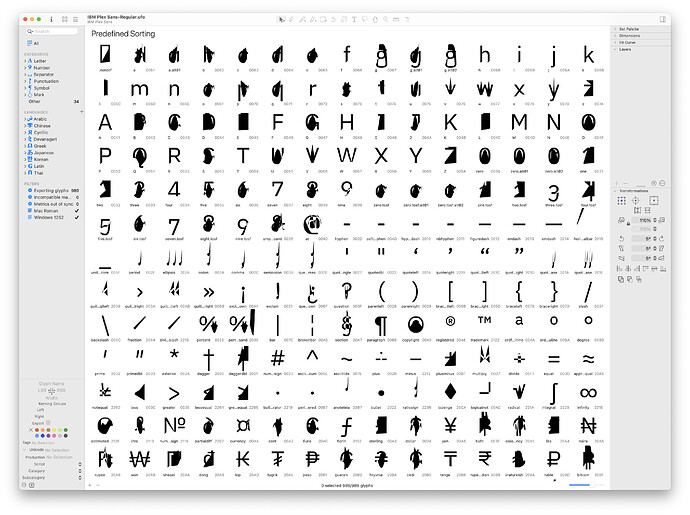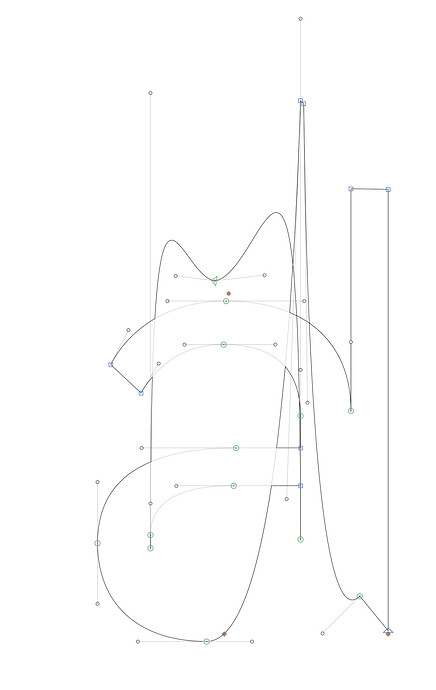 I made a diff of the two .glif files, one before opening in Glyphs 3.2 and one after saving it (Original is A, on the left — Distorted is B, on the right). It seems like what is happening is if the Y value has fewer digits than the X value, the last digit of the X value is appended to the Y value: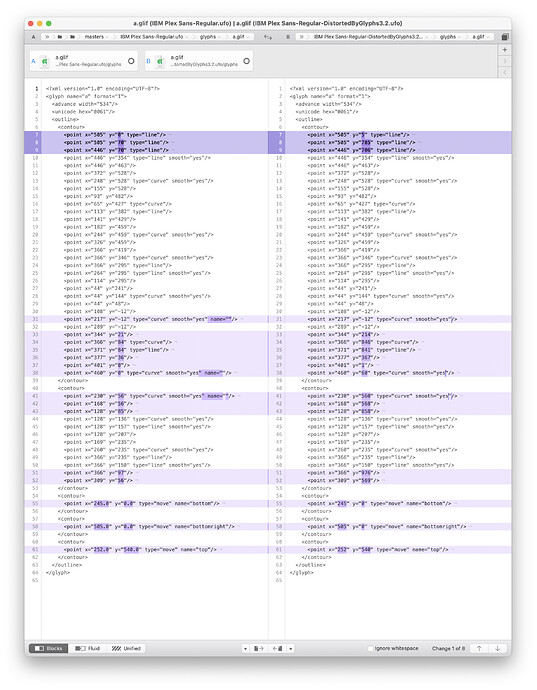 i.e. the second point is originally (505, 70). Glyphs 3.2 changes it to (505, 705), appending the "5" from the end digit of "505" to "70". The distortion doesn't happen if X is less than or equal to the length of Y (see lines 26-30 in the screenshot) it even counts the "-" in line 30.