Hello, numerous times now I have run into issues with automatic alignment, especially in Cyrillic.
The problem:
Especially in Cyrillic, there are a lot of glyphs that are composites that extend the glyph horizontally. The most prominent example would be all the descender glyphs: A base glyph (for example, ka-cy) is combined with descender-cy. The problem is that if you use automatic alignment for all involved components, the base component ka-cy dictates the LSB and RSB, which results in too tight RSB to allow for the descender sticking out: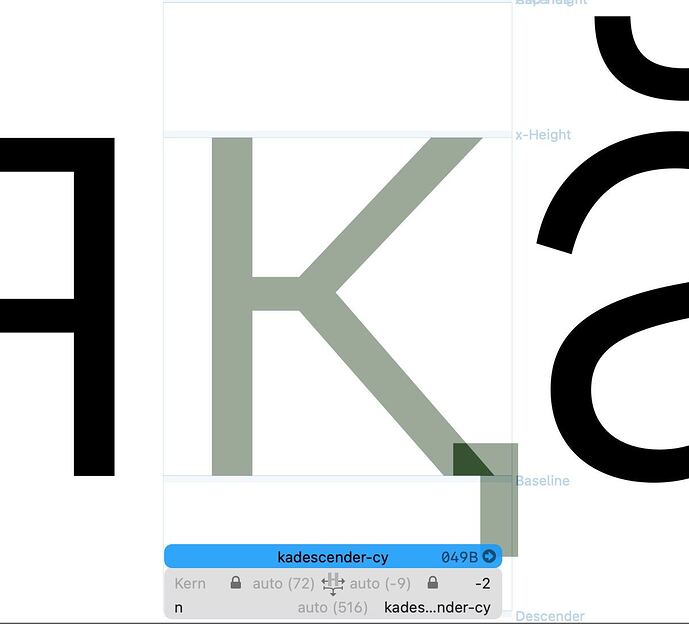 This means I need to set the automatic alignment of the component ka-cy to disabled, nd use metrics keys to ensure proper alignment: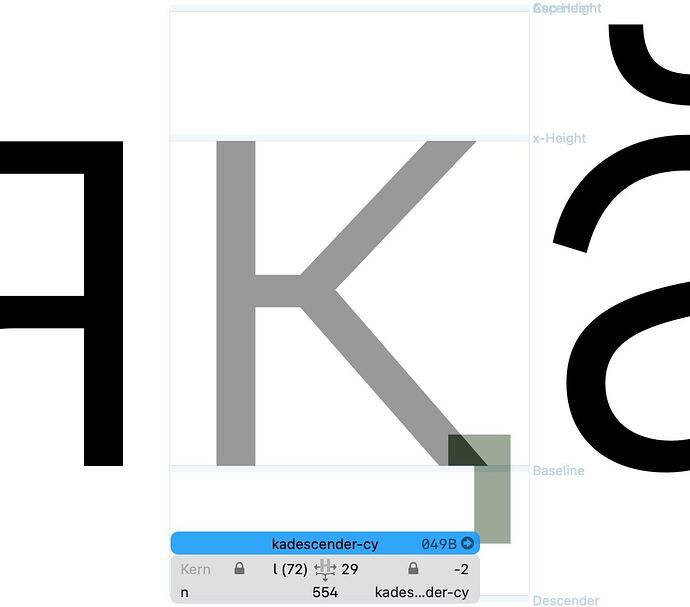 This is quite a nuisance.
The feature request:
Set automatic alignment just for one side, or something similar to what happens when you use #entry and #exit anchors. Using those anchors for these kinds of composites doesn't work, so it would be a very useful addition to be able to set a similar form of automatic alignment even when using different anchors.
Does this make sense, or is my workflow flawed? Thanks!