I noticed MS Word (for Mac, 15.32) doesn't kern my Greek, even though kerning is switched on and working for the Latin: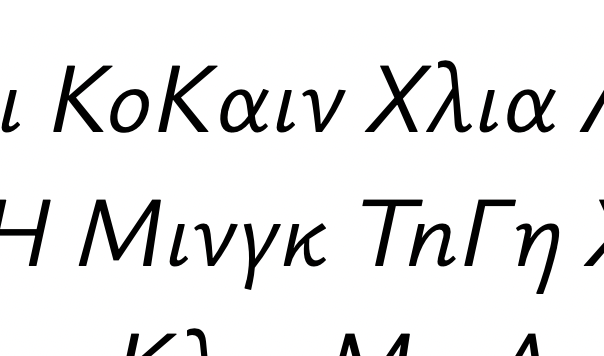 Note how /K/o/ and /T/n/ are kerned but /Kappa/alpha/ and /Gamma/eta/ are not.
Meanwhile, Font Book does kern the Greek as expected:


Might this have to do with the fact that I use mostly the same kerning classes across Latin, Greek, and Cyrillic? If so, why does Glyphs not decompose those into separate kerning classes upon export?
Cheers, Christian