Hi all - I've hit a snag trying to iron out some hinting issues with the center stroke of the cap E. Right now, the autohinter is shifting it downwards at certain pixel sizes so that the top counter is noticeably larger than the bottom when it should be the reverse (bottom a little larger than the top counter).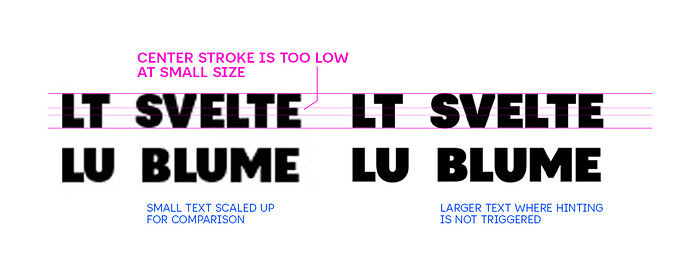 I've tried adding hints manually to the center stroke but then the top and bottom change when exported and no longer match the proper base-line & cap height… In Glyphs 2, I used ghost hints (on the top and bottom edge of the center stroke both hinting in the upwards direction) to work through a similar issue, but it appears you can no longer change the direction of a ghost hint in G3 (see side-by-side of G2 vs G3) and the result is the same as a standard hint across the entire horzontal stroke.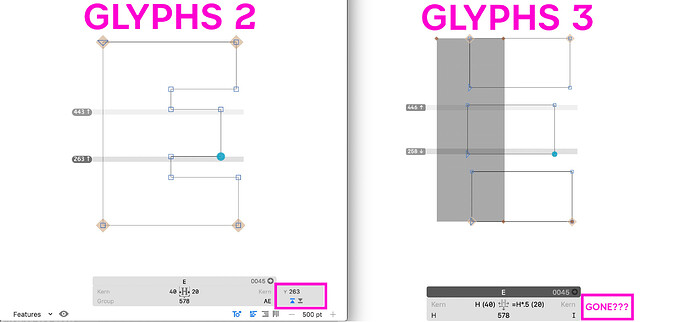 Is changing the direction of a ghost hint in G3 an option I'm missing? The UI has been changed but is it accessible in another way?
If anyone has recommendations for how to manage a hinting issue like this I'd appreciate any advice or suggestions - Thanks!