It is about Hindi alphabet झ (2).
I just noted this character from my font is displayed incorrectly (3) so I am attempting to correct it myself, but I do not know how to do it. I presume this is a simple task.
The software I found is FontForge. If there is another alternative that better suits these purposes, it is much welcomed to mention in your answer.
So I am attempting to copy and paste the right section of the character (5) to merge with the character (4).
But I do not know how to merge the two altogether (1), or if this practice is not recommended.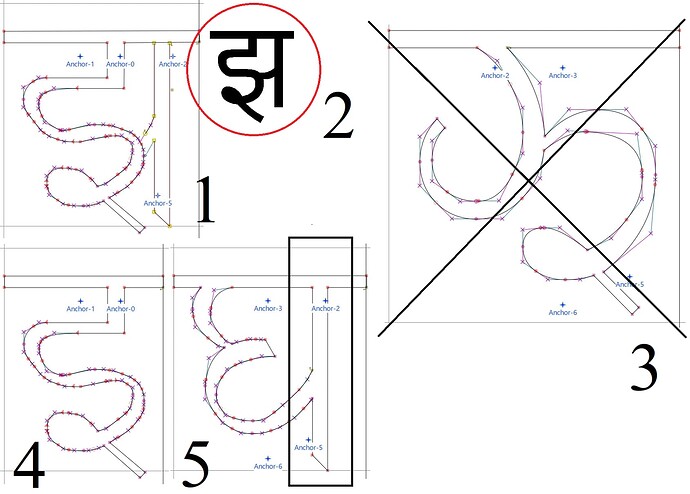 How can I combine the two (1)?