I'll upload an update later today.
Meanwhile, is there any thing I can do to let me export an otf?
Please download the latest cutting edge version. It fixed it.
got this now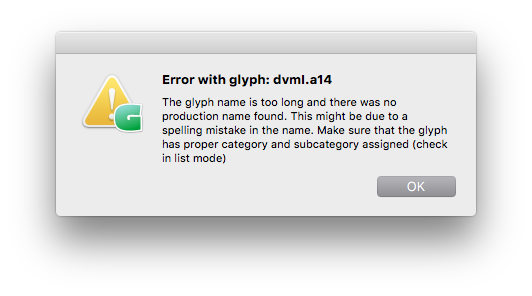 Could you send me the file?
Hi Georg,
I've downloaded the latest build (942) but now the problem arises just with a different suffix, namely the circumflexcomb.narrow .
Thanks in advance!
see also: Duplicate production names
There are two 'circumflexcomb.narrow' in your file. Remove or rename one of them.
My apologies Georg, I should have checked before.