I have the full version of glyphs I just got it. I want to make svg fonts. The type of fonts that you have to do color overlay in photoshop or illustrator to change the color of the font.
So I make a font in procreate that has transparency and effects in it and then export that to my computer and after that I am lost.
I tried to trace it in illustrator and then copy it and paste it into glyphs but that just turns it into a black letter with rough edges, not at all what I want. Then I tried to save it as an sag file and then drag it into glyphs again it just created black font with rough edges.
This is a picture of the type of sag font I want to make. How on earth do I do this with glyphs?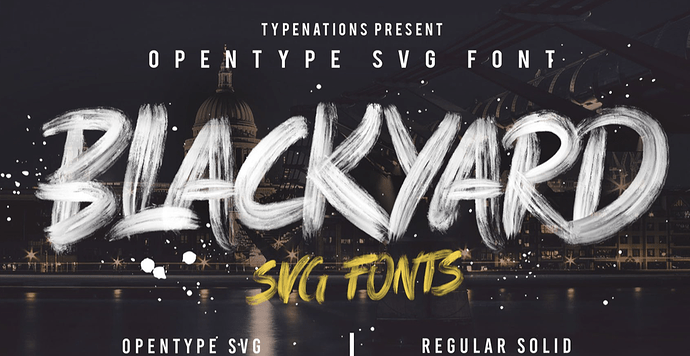 What am I doing wrong.
here is what I do.
I draw a font in procreate with a procreate brush.
I export it to photoshop.
I clean it up in photoshop.
copy and paste it into illustrator, and trace the artwork with a preset like 16 colors.
Then one letter at a time,
I go to file> save as> .svg
I save the letter like this D.svg E.svg F.svg ect.
I go to glyphs app. create new font.
I go to glyph D.
In the layers panel I press copy and rename the copy to SVG
now I have the master layer called regular and the SVG layer.
I drag the D.svg file into the D glyph on the mater layer called regular to create the fallback glyph. it goes into glyphs as a black letter with rough edges (the solid version of my svg font)
I go to layers and click the SVG layer. Now in edit mode I drag the file D.svg into this layer.
and it still is not my SVG font it is the solid black version with about 6000 points of the SVG font that I actually want to create.