I did all kerning pairs for latin uppercase/lowercase letters, etc, designed required marks, set up anchors.
After that I generate Western/Central/South European glyphs.
All kerning for generated glyphs was not migrated by default. I setup left/right kerning group. But… it still doesn't apply because I need to lock/group it: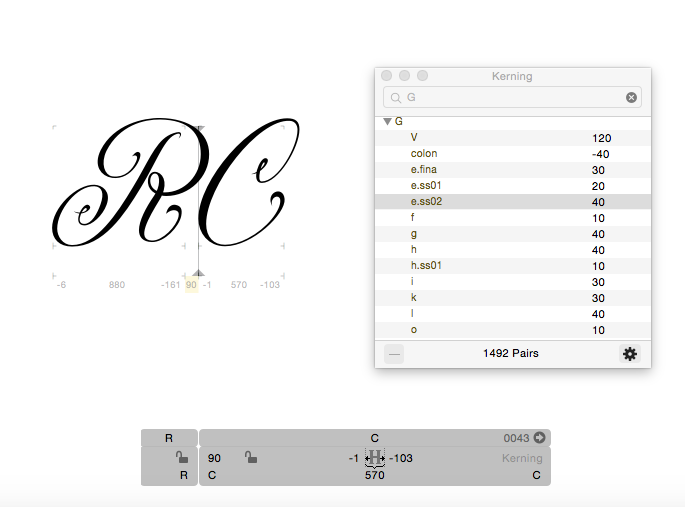 after that everything works.
But the problem is that I have almost 1.5k pairs and lock everything is time consuming.
Can you please suggest me how to speedup this? Or what should I do from the beginning to avoid similar problem in future.
Thanks in advance,
Dmitrii