Hey,
I used @mekkablue script to build OT classes and the "build positional calt feature".
Everything works great!
Now I'm trying to add more code, so that the initial forms follow the uppercase and got an error:
MakeOTF error Error: "invalid token (text was "?")" in Feature calt in line: 9
In the screenshot you can see how I tried to do it. What am I doing wrong?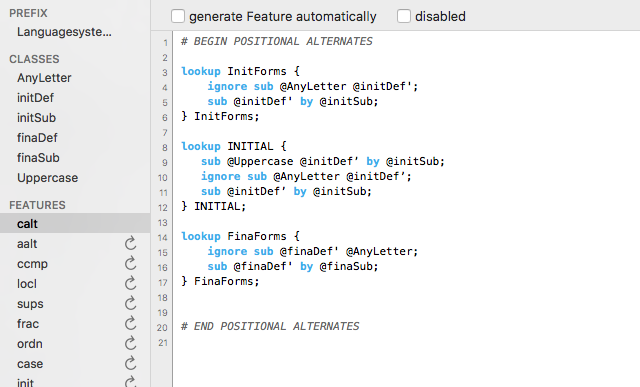 Thanks in advance!