I'd want to know how should I produce some effects of the fonts like shadow, inline, line shadow etc. just like this: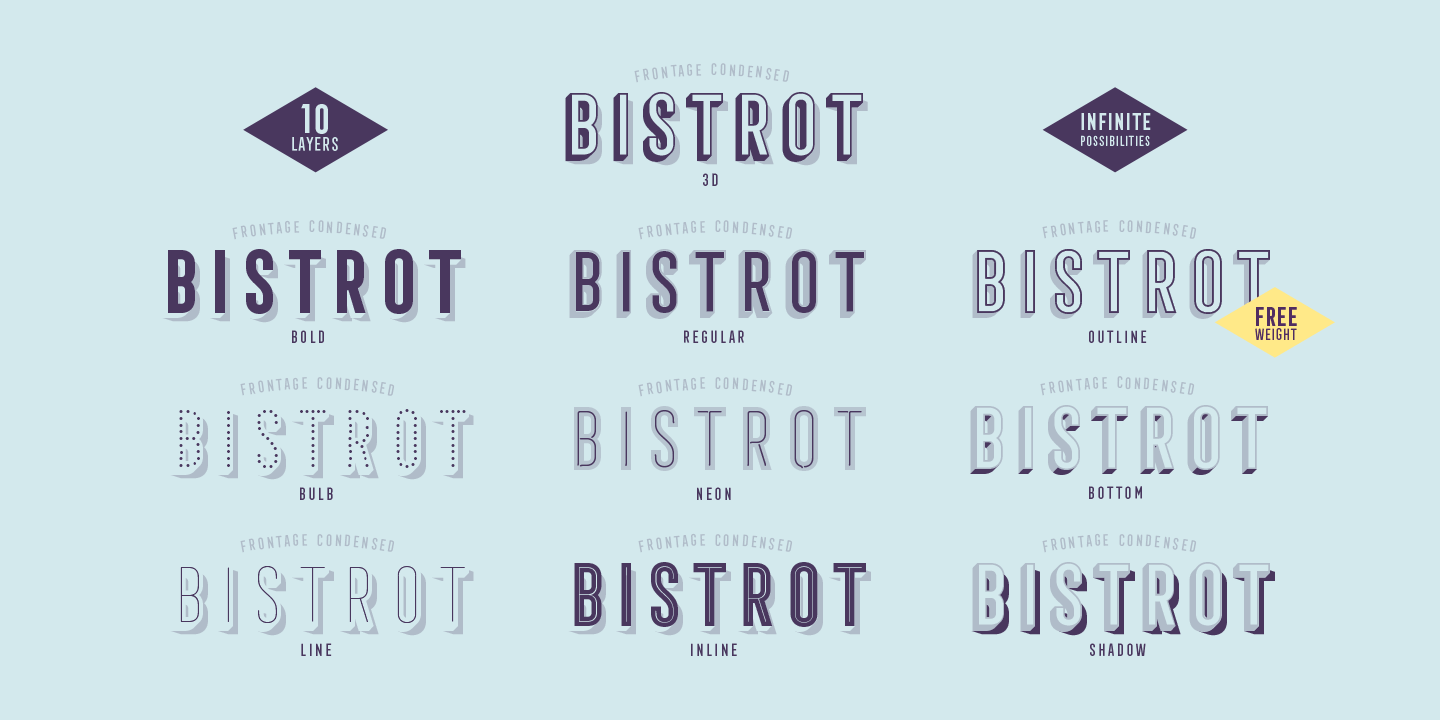 (Image: Frontage Condensed)
I tried the free shadow filter but I don't have any idea how to produce a long flat shadow like in the example above. Do I have to draw it by hand or there's some faster way to do it? Or use illustrator to draw the effects and then import to glyphs?
Thanks!