Hello there, I apologise in advance if it's on my end, it might very well be but I'm scratching my head!
I have the 3.2 (3185) version of Glyphs 3 installed. Upon trying to start HT Letterspacer, nothing happens. Neither when I click the HT Letterspacer UI or HT Letterspacer scripts. I do have the correct config file and correct parameters in my font.
I also have this issue upon starting the HTLS Manager.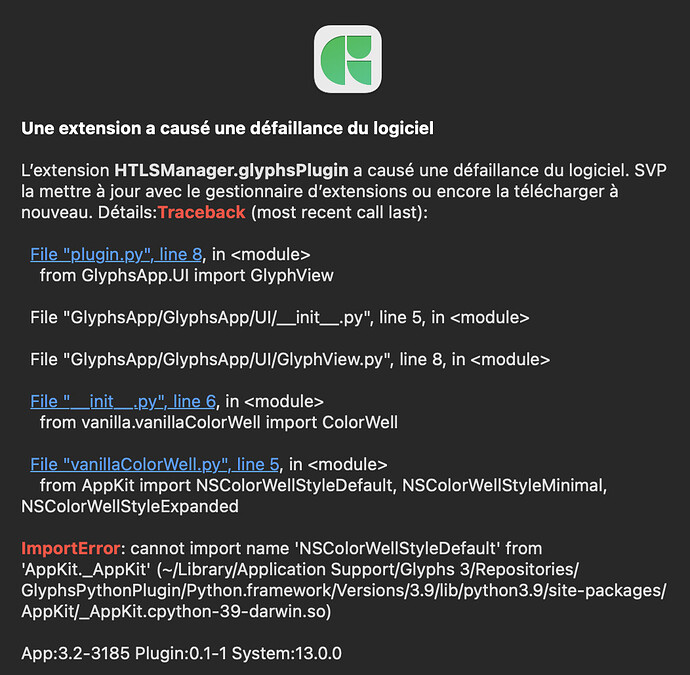 I tried deinstalling everything and reinstalling, but even without the scripts, I still receive this message upon starting Glyphs: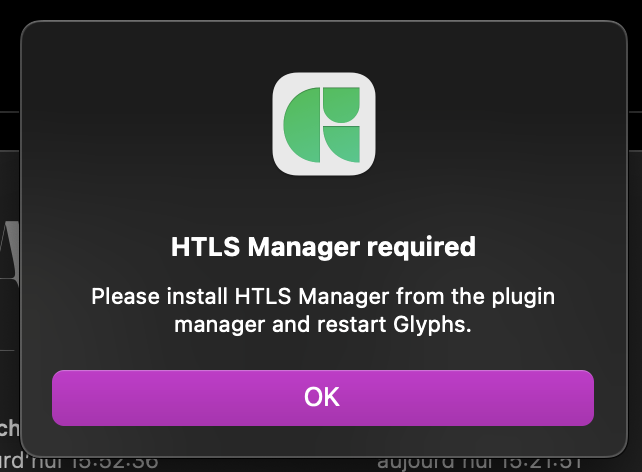 I am a bit confused and would appreciate any help please
Thank you so much!