I've installed drawBot plugin via manager and try to draw something as a svg.
After testing my code in macro with a demo window based on vanilla, I want to port it to my plugin. When I want to import drawBot in the plugin via
from drawBot import *

it shows an error after restarting:
ModuleNotFoundError: No module named 'drawBot'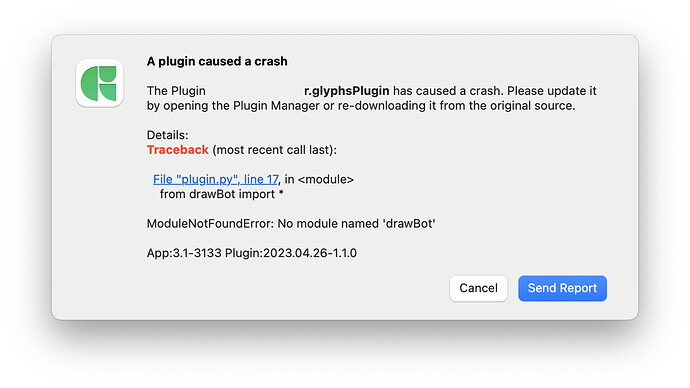 Thus, I've try to copy the drawbot lib folder from DrawBot.glyphsPlugin/Contents/Resources/drawBot to my plugin's Resources folder to try to access the lib. This time it returns another error: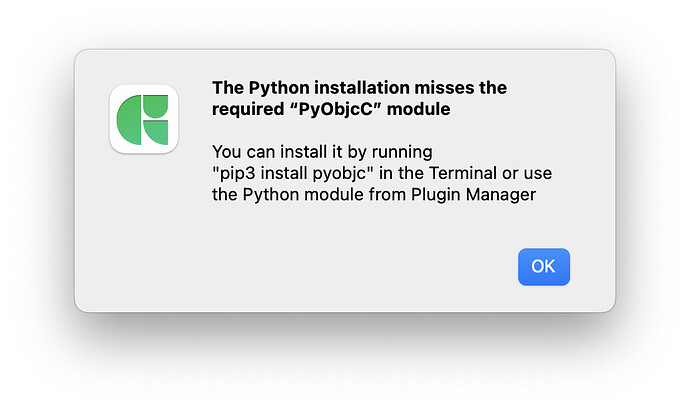 However, I've checked that all of module in Plugin Manager has been installed, and the Python version I use shows 3.9.1 (Glyphs) in preference.
How to solve this issue to import the drawBot? I think I was install the drawBot lib.
Does drawBot only works in macro and drawBot UI? Or does it means that I can only call drawBot by a script, rather than a plugin?
Thank you.