My apologies for the long title topic title.
I have instances with a custom parameter that shifts the font (for UI versions that have to fit into a certain rather limiting ascender and descender).
This works OK when I generate OTF's. But TTFs retain composites. And when generating TTFs, then the offset, after being applied to the component glyphs, is also added to the offsets of components of composite glyphs. As the combined Glyphs-FontLab screenshot shows, that does not work well.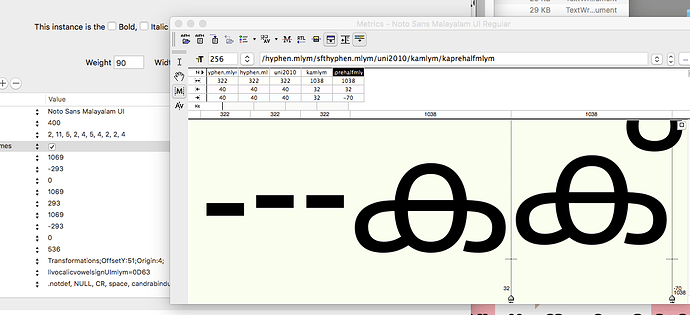 If it is any conciliation: it is not exactly the first case of font software adding shifts to component offsets…
Jelle