Hello, I found that interpolating a layer in my smart component is bugged. This is my setup: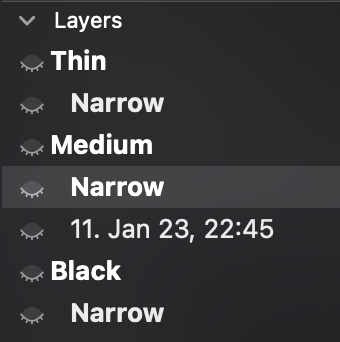 If I click "re-interpolate" on this currently selected layer (Narrow, parent: Medium), it replaces the layer contents with the contents of the backup layer 11. Jan 23, 22:45.
if I remove the backup layer, the interpolation works fine.