Hello, I have 2 questions regarding sidebearings :
(1)
I have multiple glyphs that share the same sidebearings. Is there a way to link them as a batch to a particular glyph? The transformations window does not allow for a glyph name input. Is there any other way to do this?
(2)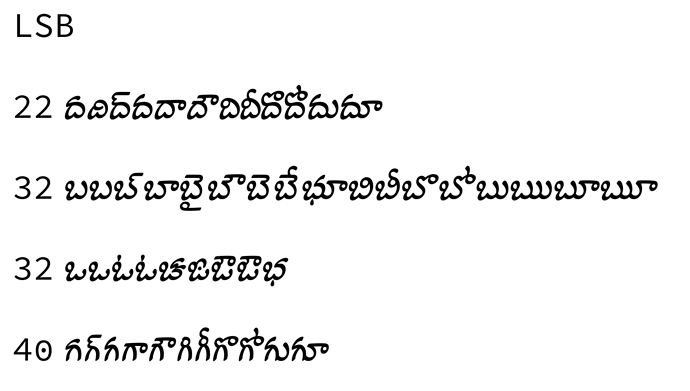 (Image above) is how I look at the LSB of characters that are linked. (I club unlinked characters with the same side-bearing values on the next line.). Right now, it takes me some time to separate them into different groups for testing & and type the values next to them to look at what's happening. (I want to get spacing ok before making the Kerning classes as I might completely change the character interpretation based on the spacing test files.)
Is there a quicker way to create a new tab with characters that have LSB and RSB values – For selected glyphs – thats close to this? I was thinking of something similar to "New Edit tab With compound glyphs" but with groups that share the same side bearings or linked values.