Hey, guys!
This only happened to me in one font and I know how to fix it manually, but it's driving me crazy because I don't why it's going on.
I have a font with three sets of figures: oldstyle, lining, and tabular. I placed components of the oldstyle figures in the default figures. I generate automatically the OpenType features and the weird thing is that the lnum feature is wrong: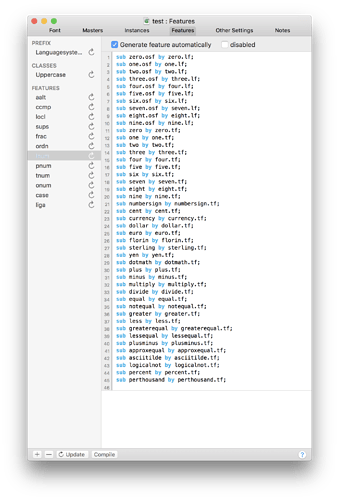 The oldstyle figures are replaced by the lining figures (ok!) but the default figures are replaced by the tabular figures (wtf?). Am I missing something?
Thanks!