Hello everyone,
I checked the different topics about that on the forum, but I did not managed to make things work. I just opened my new MacBook Pro M1 earlier today and I installed G3. Then, I installed one plugin (to try with only one first) and after relaunching G3, I had this box appearing: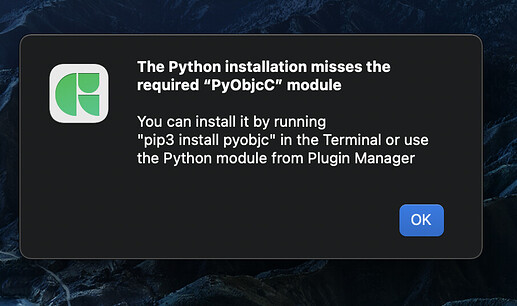 So then I downloaded some python thing I saw on one of the other M1 topics but still, did not work. I'm not very familiar with python nor coding language etc, so I probably did something wrong.
If anyone could help me with this, that'd be so kind. Thank you very much in advance.
Arthur